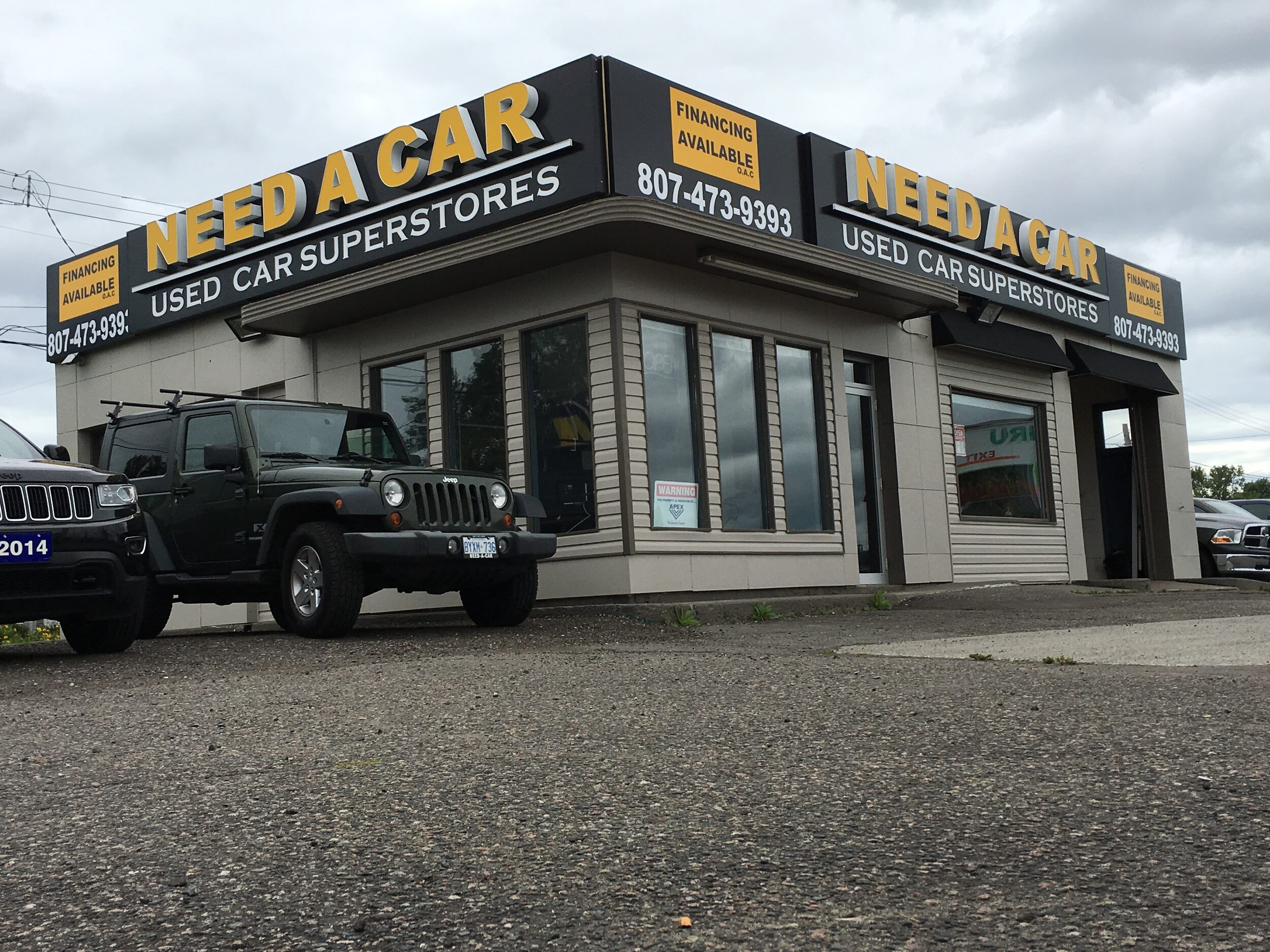 Serving the THUNDER BAY area, Need-A-Car Used Car Superstore, located at 655 Memorial Avenue in THUNDER BAY, ON, is your premier retailer of Preowned vehicles. Our dedicated sales staff and top-trained technicians are here to make your auto shopping experience fun, easy and financially advantageous. Please utilize our various online resources and allow our excellent network of people to put you in your ideal car, truck or SUV today! Call Us Today (888) 876-8518
Bad Credit Car Loan
Need a Car Thunder Bay, provides used car loans for those who have bad credit, or no credit at all. We can help you buy a dependable used car, truck or mini-van, and arrange monthly payments that make sense to you regardless of your bad credit. We believe car buying should be fun!
There are lenders that specialize in car loans for people with bad credit. These lenders have minimum requirements that borrowers must meet and Need a car Thunder Bay can help you find them. At Need a car Thunder Bay, we have helped thousands obtain a bad credit car loan. We do this by evaluating your current situation and putting less emphasis on your credit score history. We will carefully match each person needing a bad credit car loan with an appropriate bank or lender.
You can expect that banks that specialize in bad credit loans will have minimal income requirements. Factors such as your total income, how secure your income is, how long you've been employed at your current job, and how long you've lived at your current address are very important. In general, if you have been employed for less than 14 months, you can expect that the bank or lender will want to see information regarding your previous employment as well as your previous home address.
Take 60 seconds to complete our secure credit application; your application will be treated with complete confidentiality.
Used Cars Thunder Bay
Our experienced sales staff is eager to share its knowledge and enthusiasm with you. We encourage you to browse our online inventory, schedule a test drive and investigate financing options. You can also request more information about a vehicle using our online form or by calling 1 (888) 860-9290.